7-zone High-Resiliency Foam core with removable topper
Point-elastic optimal body adaptation, cover washable up to 60°C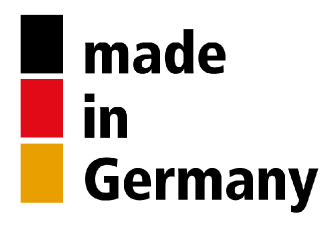 The new HRV Hybrid high reciliency foam combines the durability of PU comfort foam with the high elasticity of HR foam. Thanks to the 7-zone contour cut, the mattress adapts perfectly to your body shape, whether you sleep on your side or on your back. The open-pored structure of the foam provides warmth and good breathability.
Due to the symmetrical structure of the mattress, it can be used from both sides to increase its durability by turning it regularly. Hardness grade H2 (standard) ,H3 (firm) H4 (hard) selectable.
The cover is made of highly elastic knitted ticking, washable at 60°C and especially suitable for people allergic to house dust. Choose the right ticking from our collection.
In order to increase the comfort of our mattresses, a foam topper is placed loosely under the cover on the mattress core of our standard mattresses with topper. Mattress core and topper are in one cover, the topper cannot slip. To compensate for the extra height in the cover, a climate band with an additional zipper is inserted in the middle of the mattress. This construction allows the mattress to be turned over like a mattress without a topper to ensure even use, the cover is washable, the topper can be changed or bought later. The standard topper height is 4cm, 6cm and 8cm are possible. Other topper heights can be chosen on request to achieve your desired mattress height.
total height approx. 24 cm
Core height 18 cm (can be combined with other mattresses from our system)
Posterung aus HRV Kaltschaum RG 35
Firmness H2, H3, H4 available
Suitable for adjustable slatted frames
Cover washable up to 60°C
Suitable for home, hotel and object
Excess lengths, special sizes are possible