For separate loose toppers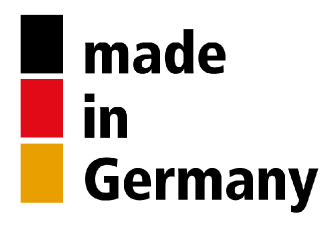 Mattress height approx. 19cm.
For all mattress widths.
Excess lengths, special sizes are possible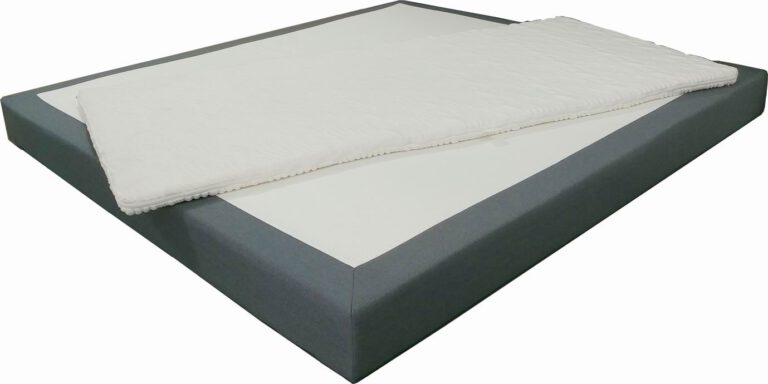 The mattress is equipped with a mirror on the top and bottom and is designed for the use of a separate topper.
7 zones barrel pocket spring core with approx. 1000 springs (for mattress size 1x2m). The high number of springs and small spring diameter increases the point elasticity and gives the mattress a firm character. The springs are made of tempered spring steel with 5 turns. They are individually sewn into fabric pockets and glued in the middle. This makes the mattress very punkelastic and flexible and is well suited for electrically adjustable box spring beds.
Strength H2, H3 and H4 are selectable. From a mattress width of 160 cm, the mattress is supplied with two adjacent cores in one cover. This allows the desired degree of firmness to be selected for each side of the bed. Due to the symmetrical structure of the cores, they can be turned over to increase the life of the mattress.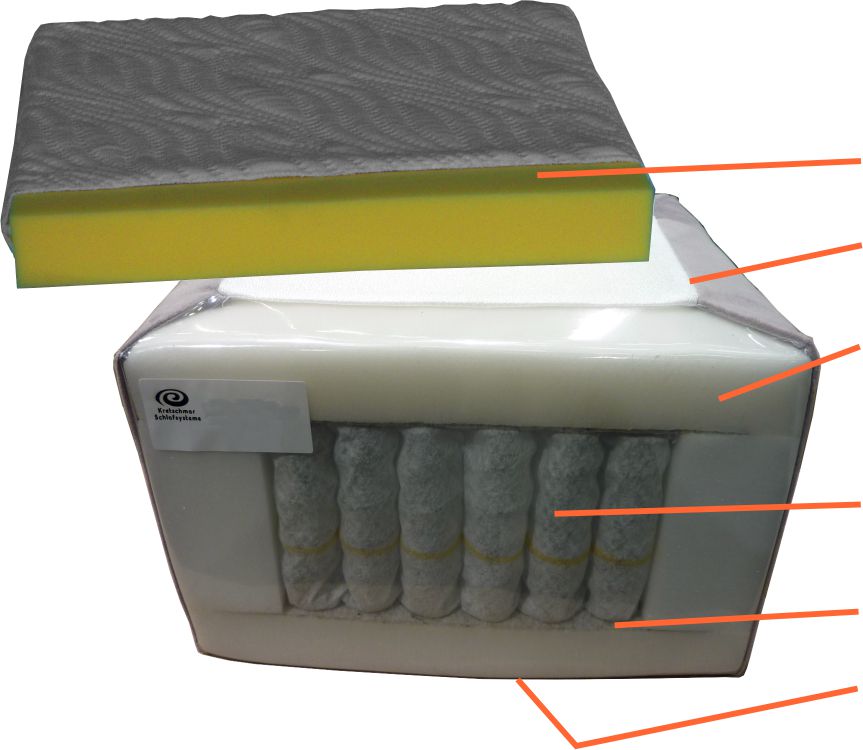 Mattress topper Separate loose toppers different types  can be chosen from our range, with removable cover, washable up to 60°C.


The topper must be ordered separately
Zipper between mirror and border
Upholstery of comfort foam RG35
Pocket spring core 7 zones / 5 turns made of tempered spring steel H2, H3 or H4 selectable
Upholstery support made of needle hard felt 500g/m2
Mattress for "SWISS Premium" upgrade More sleeping comfort, less "Dent formation" during the night, longer life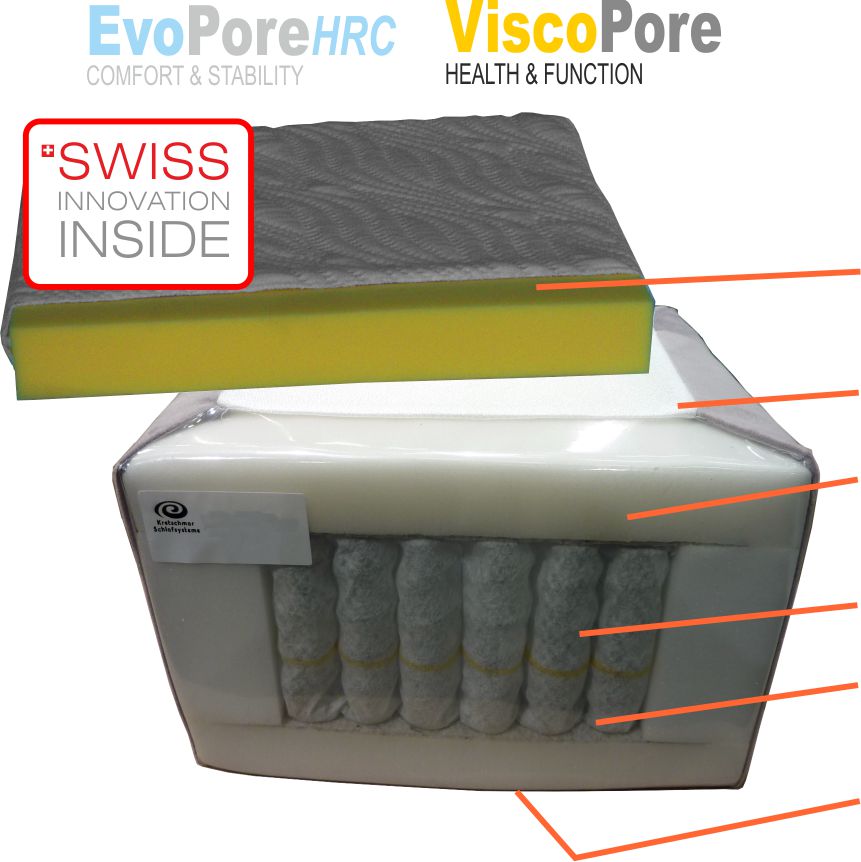 Mattress topper: Separate, loose toppers different types can be chosen, with removable cover, washable up to 60°C. Various toppers with padding in EvoPore-HRC or ViscoPore foam are available in our range.
The topper must be ordered separately werden
Reißverschluss zwischen Border und Spiegel
Pocket spring core 7 zones / 5 turns made of tempered spring steel H2, H3 or H4 selectable
Upholstery support made of needle hard felt 500g/m2