5-turn bonnell spring core
Form-stable, firm, cover washable up to 60°C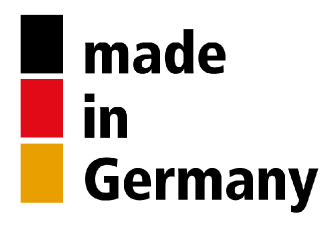 The Laura mattress is equipped with a stable bonnell spring core made of tempered steel. The 5-turn springs used here (5 turns instead of the usual 4) extend the spring travel and increase the volume of the spring core. The result is a very breathable, comfortable and firm padding which is suitable for people who sweat a lot during the night.
The upholstery consists of comfort foam RG35 with a spring cover made of 500g/m² needle hard felt. Due to the symmetrical structure of the mattress, it can be used from both sides to increase its durability by turning it regularly.
Firmness degree H2 (standard) with 2.2mm wire thickness and H3 ( firm) with 2.4mm wire thickness selectable.
The cover is made of highly elastic double cloth, washable at 60°C and especially suitable for people allergic to house dust. Choose the right ticking from our collection.
total height approx. 20 cm
Core height 18 cm (can be combined with other mattresses from our system)
Upholstery of comfort foam RG 35
Spring cover 500g needle hard felt
H2 - 2.2 mm wire thickness
H3 - 2.4 mm wire thickness
Cover washable up to 60°C
Suitable for hotel and object